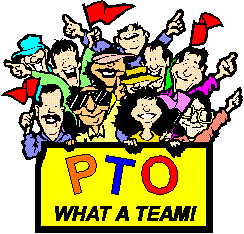 Next Meeting:  Tue, Jan. 12th at 6:00 pm in the Media Ctr.
Hazelwood Middle School PTO
1021 Hazelwood Avenue
New Albany, IN 47150
My name is Kerry Geron and I am the PTO President for Hazelwood Middle School. This is my 5th year being involved with the HMS PTO. We would love to get the word out to all our feeder elementary schools about getting involved in the PTO so we can hit the ground running for the 2016-17 school year. You can find out more by going to our Facebook page at:
https://www.facebook.com/HMSBullpupsPTO or emailing us at hmspto@nafccs.k12.in.us or going to the PTO link for Hazelwood Midd…le School on the school district website.
Thank you,
Kerry Geron
HMS PTO President
Parent of NAHS sophomore and 6th grader
812-542-8502 New Albany Floyd County School website: www.nafcs.k12.in.us Hazelwood's PTO organization is a working partnership between families and staff.  We are committed to providing and implementing programs to encourage, support and reward the success of all Hazelwood students.  We sponsor a variety of programs and activities that promote good grades, good attendance, and a high morale.  These are three essentials in achieving a positive and successful learning environment. Our PTO needs all families and teachers to get involved.  We would love to have you join our PTO.  Please email the PTO or any PTO Officer for information. Hazelwood Middle School PTO Email: hmspto@nafcs.k12.in.us Facebook: https://www.facebook.com/HMSBullpupsPTO PTO meetings will be held in the HMS Media Center (Library) Hazelwood Middle School PTO 2015-16 President and Apparel – Kerry Geron kerrygeron@gmail.com Vice President and Concessions – Kami Kessinger kami_kessinger@yahoo.com Secretary and Success Cards – Michelle Baker 4bakergirls@gmail.com Treasurer – Rachel Genakos 502-542-8502 rgenakos@nafcs.k12.in.us Bookstore/Bulletin Board – Brenda Stepp and Kami Kessinger Concessions – Kami and David Kessinger Student/Staff of the Month – Beth Betsch Staff Appreciation – volunteers needed  Apparel: The PTO orders and sells apparel along with a variety of Bullpup Pride items.  Sales are available at Open House, selected athletic and special events and in our bookstore. Bookstore/Bulletin Board: volunteers staff our bookstore in the mornings set days of the week for our students to purchase bookstore and apparel items.  The bulletin board in the main office hallway is maintained by the PTO. Concessions: volunteers staff the concession stand during home athletic events. Student of the month: Every month each staff member has the opportunity to select one student to be recognized as Student of the Month.  The students are recognized during a special ceremony with breakfast.  This award is not necessarily based on academic excellence; most students are recognized for good deeds, wise decisions, and being positive role models. Success Cards: This program rewards students for good grades after each nine week grading period (designated day and time). Staff Appreciation: This program is designed to let Hazelwood's faculty and staff know that they are appreciated, usually providing a breakfast, lunch, 2 coffee mornings and a few other small treats during the school year.